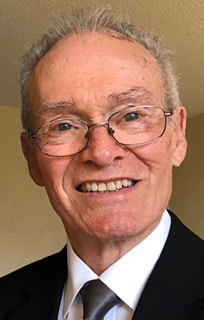 Dr. Ronald E. Rinehart has worked with radar for almost 60 years as a student, research scientist, professor, consultant and trainer in the United states and in 20 other countries around the world. Dr. Ronald E. Rinehart first worked with radar as an undergraduate at Asbury College where he graduated in 1962. He continued working with radar as a graduate student at Oregon State University. In 1965 he started as a radar meteorologist with the Illinois State Water Survey in Urbana, Illinois, where he worked on the detection of hail with radar and other uses of radar. In 1969 Rinehart went to the Kericho Hail Suppression Project (Kenya, East Africa) as project meteorologist. Upon his return to the United States, he continued graduate studies at Colorado State University, again using radar for studying various aspects of thunderstorms and weather detection. In 1972 he went to South Africa as project director of the Vaalharts Weather Modification Project which was operated near Hartswater, South Africa. He completed his Ph.D. at Colorado State University in 1979. In 1974 Rinehart joined the staff at the

National Center for Atmospheric Research, working on the National Hail Research Experiment. He remained at NCAR until 1985, working on hail suppression studies, the detection of hail with radar, especially dual-wavelength radars, and other studies relating radar data to storm structure and motion. In 1985 Rinehart joined the staff of MIT Lincoln Laboratory where he worked with radar for the detection of wind shear, microbursts and other weather which is hazardous to aviation. In 1987 he became a faculty member in the Department of Atmospheric Sciences at the Center for Aerospace Sciences, University of North Dakota,
where he was a professor teaching radar meteorology and other courses and doing research using radar for hazardous weather detection and hail storm studies. In addition to the text Radar for Meteorologists, Rinehart coauthored Meteorological Experiments, A Laboratory Manual with Dr. Cedric A. Grainger, a text for an introductory course in meteorology. Rinehart has published a variety of papers in various journals over the years, almost all of which are somehow related to radar meteorology. He has consulted with business and industry and taught short courses on radar meteorology to various people and groups, including Cyprus, Morocco, India, Thailand, Japan, Argentina, Brazil, Panama, Turkey, Qatar, Saudi Arabia, and Korea. After completing fourteen years at the University of North Dakota, Rinehart moved from Grand Forks, North Dakota, to Missouri, where he continued to consult and write on topics related to radar meteorology. In 2020 he moved to Olathe, Kansas, to be closer to family. He has also designed and sold sundials which were individualized and constructed for specific locations
.